Yuneec – Mantis G Drone with Remote Controller
Capture photos and video clips from above with this Yuneec Mantis G drone. Levers on the remote control help improve maneuvering, and the voice control and facial detection features make it easier to use. This lightweight Yuneec Mantis G drone folds compactly for convenient storage, and the energy-efficient design allows up to 33 minutes of flying time. Fly Responsibly: Before takeoff, update all software and firmware, and read the instructions thoroughly. See the FAA website for registration requirements and information about flying a drone safely: https://www.faa.gov/uas/getting_started/. Additional state or local requirements may apply. Check your local jurisdiction. The following websites may help you make informed decisions about flying your drone: www.knowbeforeyoufly.org and www.modelaircraft.org.
Visual tracking mode
Mark yourself or any object you want to track, and the Mantis G drone will follow wherever the marked object goes.
Various flight modes
With a Waypoint feature, you tell the Mantis G drone where to go. For more cinema-style footage, intelligent auto flight modes such as Journey or Point of Interest are available, allowing the drone to continuously follow a marked target.
4K camera with gimbal stabilization
Captures stabilized 4K videos and photos in a JPEG or DNG format.
PX4-based flight controller
Mantis G's flight controller is based on the well-known open-source Dronecode Project PX4. This means you'll have a high level of stability and reliability – and a lot of fun flying.
Instant Sharing feature
Allows you to upload photos and videos directly from the app to social media so you can share them with friends.
Foldable design
The lightweight and compact design lets you take your drone on a trip.
Voice control
Easily control your Mantis G with voice commands.
BestBuy Reviews
This product has an average rating of 5 on BestBuy based on 1 reviews. Go to bestbuy.com now to view all reviews.
Comparisons
See our articles below to compare Yuneec Mantis G Drone with Remote Controller to other popular Drones: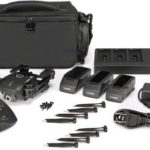 Compare to
Yuneec YUNEEC X-Pack Accessory Kit for Mantis Q Drone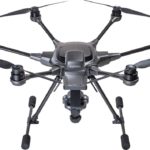 Compare to
Yuneec YUNEEC Typhoon H Plus Pro Hexacopter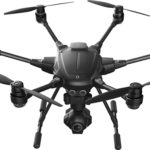 Compare to
Yuneec Typhoon H Hexacopter – Unleash Your Creativity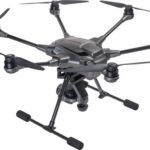 Compare to
Yuneec 817206024033