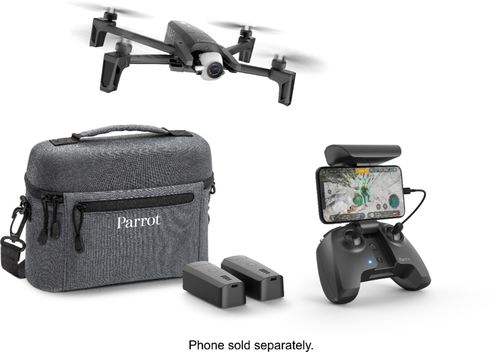 Parrot – ANAFI Extended Drone with Skycontroller – Dark Gray
Take to the skies with this Parrot Anafi Extended drone. Ideal for capturing footage off the beaten path, this ultra-compact drone offers easy portability and records breathtaking footage with a 4K camera. This Parrot Anafi Extended drone has a powerful battery that lets it explore the sky for up to 25 minutes at a time with a top speed of 33mph. Fly Responsibly: Before takeoff, update all software and firmware, and read the instructions thoroughly. See the FAA website for registration requirements and information about flying a drone safely: https://www.faa.gov/uas/getting_started/. Additional state or local requirements may apply. Check your local jurisdiction. The following websites may help you make informed decisions about flying your drone: www.knowbeforeyoufly.org and www.modelaircraft.org.
ANAFI Extended
The flying 4K HDR camera complete with accessories that you can take everywhere on the go.
180° tilt gimbal
ANAFI features a 180° tilt gimbal, capturing unprecedented shots from inimitable angles, up to 2.8X lossless zoom to visualize details clearly and 3-axis image stabilization to shoot ultra-stable videos and photos.
4K HDR
The flying 4K HDR camera boasts video and photo shooting capabilities. Show off your creative flair with a 21MP camera with Slow-Motion and Hyperlapse modes. Make your photos stand out with Adobe Creative Cloud (2-month membership included).
FreeFlight 6 – intuitive piloting interface
Get ready to fly ANAFI using FreeFlight 6, the new intuitive piloting interface. With a tap of your finger, make automatic drone videos using state-of-the-art A.I. and Skycontroller 3. Film and photograph your most memorable moments.
Automatic framing assistant
Cameraman is an automatic framing assistant for all your aerial videos. All you have to do is control the movement of your ANAFI drone whilst the subject is automatically framed.
Slow-Motion mode
Records automatically, instantly adding a slow-motion result, ideal for all your sport or action based videos.
Hyperlapse mode
Immediately accelerates your videos so you can capture a sunset, a sunrise or even passing clouds.
Automatic aerial selfies
SmartDronies let you take automatic aerial selfies. Create fun moments with your friends and share them on your social media in a click.
Robust carbon-reinforced design
ANAFI was made to resist difficult weather conditions thanks to its carbon reinforced frame and athermic camera that resists temperatures from -10° to +40°. The powerful motors can resist winds of up to 33mph.
BestBuy Reviews
This product has an average rating of 4.3 on BestBuy based on 38 reviews. Go to bestbuy.com now to view all reviews.
Comparisons
See our articles below to compare Parrot ANAFI Extended Drone with Skycontroller – Dark Gray to other popular Drones: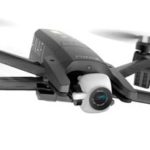 Compare to
Parrot 50855BBR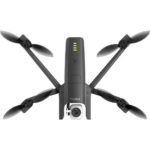 Compare to
Parrot ANAFI Work Drone with Skycontroller – Dark Gray
Compare to
PowerVision PowerRay Wizard Underwater ROV Kit – White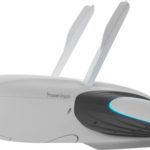 Compare to
PowerVision PowerDolphin Wizard Water Drone – White/Gray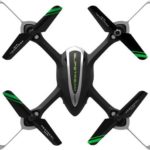 Compare to
Protocol Drone – Black/Silver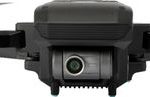 Compare to
Yuneec Mantis G Drone with Remote Controller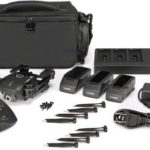 Compare to
Yuneec YUNEEC X-Pack Accessory Kit for Mantis Q Drone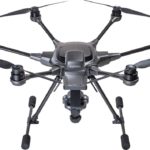 Compare to
Yuneec YUNEEC Typhoon H Plus Pro Hexacopter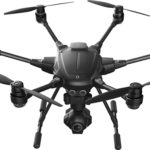 Compare to
Yuneec Typhoon H Hexacopter – Unleash Your Creativity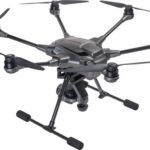 Compare to
Yuneec 817206024033